YOU ARE SUCH A GUGUZZO AND I MEAN THAT IN A GOOD WAY!
IMAGINE A GOVERNMENT WHOSE GOAL IS ON RESTORING THE GARDEN OF PARADISE THAT WE WERE GIFTED FROM THE BEGINNING!
imagine a global garden government with a river of the fullness of life equally accessible to all.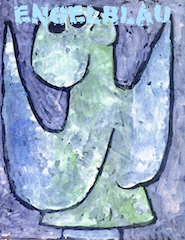 URIEL ABULOF, NOTE THE GIVEN NAME AND AREA OF RESEARCH
GARY DAVIS WIKI
LOCATION OF ARCHIVED GARY DAVIS INTERVIEW ON INTERNATIONAL LAW
THE INDIVIDUAL IN INTERNATIONAL LAW, HISTORY
RELATIONSHIP OF INDIVDIDUALS AND NATION STATES CHANGES WITH ADVENT OF GLOBAL GOVERNMENT
WORLD SERVICE WEBSITE
GLOBAL ROUNDUP
BASIC INCOME AND FATIMA
THE MOTHERLY CONSOLATION OF GUADALUPE: AM I NOT HERE WHO AM YOUR MOTHER?
WORLD PASSPORT
FANTASY TRAVEL DOCUMENTS
EMERGENCY CAMOFLAGE PASSPORTS
PARLIAMENT OF PEACE
LIST OF INDEPENDENT SOVEREIGNTY MOVEMENTS WORLD WIDE
THEORIES ON SELF SOVEREIGNTY
WORLD FEDERALIST MOVEMENT
FAMILIES ANONYMOUS
NOTE: JUST AS the queen of england doesnt need a passport, neither does the Empress of Americas, Nuestra Senyora de Los Angeles de guadalupe yay!
She gets an honorary one though, that says "E is for Empress"
Talk about exile, statelessness (Israel knows about that ok and not only Israel, but many tribal nations) asylum, and paradise using the bible stories, as legal constructs of international and even intergalactic law.
There used to be a website devoted to the botanical meaning of Leon: the professional but its lost.
The Green world Green card is an initiative of the Valanga di Vita, somewhat similar to Gary Davis and his world government dream.
OUr particular belief is that like Leon the hitman whose devotion to the chinese evergreen saved his soul despite the unthinkable level of violence in which he lived, in order to be gardeners of this beuaitulf universe we need to actually love a plant.
THere are many palnts that require a minimum of care, not only the chinese evergreen but for example we are experimenting with forsythia which seems to root very quickly without much fuss.
Thus, to get a "Guadalupe Gardens Green Card" we need to change this name maybe in case the protestants or atheists wish for a card, you need to actually love a plant.
THis is a good antidote to terrorist, murder and violence.
The World Service Organization is not a scam, it is the fruit of the immense grief of Gary Davis, just as Frassati, Pasolini, Tolkien, thoreau and so many others denouced war, along with so many artists and musicians from "War, what is it good for" to "I can't write left handed " to "war, war is stupid" to our own Fun with "some nights".
Now the war is more over information and digital currency than goods and territory,
and we should answer the idea of nations based on Google and Amazon with a world based on a garden, which alone is what will satisfy our hearts.
The old forms of government are a stop gap while the kingdom of Paradise is being recovered.
Just as 1000 geophysicists signed a document in Amsterdam recently which used the gaia hypothesis, there is a political branch of the guadalupe gardens theory which is voiced by the likes of Gary davis, and not only .
We can amass the writings and speeches of those ambassadors too, because there is already a great deal of support for Thoreau's "no government" proposal.
It is not anarchy, it is the valangaverse as its creator intends it should be.
it is that each persons heart, if healthy, will govern their own actions and the community of love will flourish.
We have a chance to rebuild the human community in a better way, a more human way, but it doesn't happen by itself, it happens when we act in harmony with the reality of it.
There is one world, not from the top down, it should be a garden of humility where we know and love what is below, that is, nature, as well as what is above, that is, angelic.
Finally, the Universal basic income is the economic branch of this, so you have political scientific and economic.
<
FRUIT CAMP: YOU'VE heard of boot camp, but we're beating our swords into plowshares,
so its time for FRUIT CAMP! Gardener PT or plowboy/girl training, or patience training even.
Fruit camp is where we learn the patience of God, who could have made insta-pick fruit trees and chose not to.
Why? instead of rushing to answer, consider what the period from seed to harvest teaches us about holiness of God.
We all know how good those mediterranean dinners are, those long slow drag it out seven course eight bottle and a dozen cannoli and who knows how many watermelon dinners, and its because of the time and love that goes into the preparation.
the padrino used to say, how can we speculate about the grape harvest? We have to wait until it comes in, we can't sell futures! We dont know how big hte harvest will be, and if we were dishonest we would end up watering down the wine if there wasnt enough, to meet the contract.
That kind of honesty, that is the honesty of the earth.
You have to be one with the earth to understand that and there are no shortcuts.
So, please report to FRUIT CAMP ORIENTATION if you want to be a PERMANENT RESIDENT.

INDEX: ONE PUT A PRICE ON PARADISE
TWO THE GABUZZO
THREE THE GUADALUPE GARDENS GREEN CARD
FOUR, WHAT THE AUDIT TAUGHT US, to wit, record keeping, accounting plans, categorizing expenses, private benefit, etc etc.
and FIVE Requirements for a school to wit, regularly enrolled students, faculty, a set curriculum and schedule, and a locale (the guadalupe gardens).

SIX: THE LEOPARDS TALE.

The paradise project, no possible price
The world is too much with us, late and soon, getting and spending, we lay waste our powers
Little we see in nature that is ours.
Is that Longfellow? that proves that we know some poetry of the intellectual type anyhow.
many may know that passports to paradise are now for sale to the highest bidders.
Citizenship in the beautiful idyllic islands of the Caribe can be bought for "as little" as 100 grand.
At least the governments of these nations are being honest: they are selling paradise.
Of course the idea is very attractive..popoli fruit all day and surfing.
who wouldn't go for that?
We know Zuck bought part of a hawaiian island that belonged to the indigenous.
But a Santa Lucia passport only costs $100,000.
Except that according to experience, true paradise is not accessible by that means.
We dont' get there by exclusion, but by inclusion: the only thing forbidden is that which harms the human family, that which destroys.
This is where the concept of our own Guadalupe Gardens Green Cards comes from.
You can't buy these cards, they have no price set on them.
Instead, you get one if you love creation. For, "the kingdom of God is among you".
Honestly the card should have a red or pink rose on a green background and silver lettering or something.
POETIC JUSTICE and a CINEMA OF POETRY
Looking at the films Matilda, V for Vendetta and Green Card, all are instructive in terms of the educational mission.
Zuck may have gone to hawaii to live in luxury as Obama went to the cape, but there was anohter use for hawaiian islands: to house leper colony.
Mental illness is a far greater leprosy because it is not discussed with any degree of honesty, due to fear and shame and a sense of inadequacy to the problem.
the leopard spent many years as a person wandering the world with no home, no money and no protection, due to the mental illness of relatives and the inability of the law, the church, the medical profession, the educational system, or any other institution to be honest about this problem.
Is it not acceptable to this government of the United States that someone should try to survive and to use their experience to benefit others, so that what happened in the Leopards Tale may through Gods mercy come to some greater good?


The original concept of this was tied to the "gabuzzo brothers", so a word on that.
Gabuzzo in fact evokes the southern italian culture, in which words often end in uzzo, as in "you're such a guguzzo" meaning, you are a squash. Or, the legendary Carmine Raguzzo of 60s tv fame.a Tony Danza like boxer who was known for his baritone riff: "and so I go from rags to riches".
We will treat of the "alien registration" problem, which emerged from the ruins of WWII, elsewhere.
here we say, The problem with the word gabuzzo is that Richard Priori worked for some mobsters at a strip club, and he decided to refer to these men as the "gabuzzo brothers".
This lends an unsavory air to our garden, where strip clubs are frowned on because they exploit prostitutes who need to eat.
And we have enough experience with enraged male prostitutes to write a book similiar to Charles Panzram.
for this reason, while fully acknowledging the great and in some cases unmatched gardening skills of southern italians, rather than call it the gabuzzo gardens we sought an alternative name.
Each residence inhabited by participants who hold Green Cards should be considered an outpost of the garden of Paradise as far as possible.

This shall be a condition of being a "permanent resident" of the Valangaverse.
Like Lava flowing from the volcano and creating fertile, arable land, drawing settlers to its slopes, This will extend the gardening cooperative in a crowdsources, rhysomic sort of way.
why guadalupe? Because if she can make roses bloom at christmas she has the greenest of thumbs in the universe. Nothing more complex than that.

Now then, in order to pass the gates of the Guadalupe gardens you present your Green card which has a chip linking to your page, which in turn describes your favorite plants or whatever.
Why, because this is the game the government plays
But as we say, the whole passport thing is the result of the Garden of Eden, and suposedly the fiery sword no longer bars the way.
For example here is a hypothetical Engelblau's Green card info:
NOTE GREEN CARD NEEDS IMPERIAL SEAL G OF THE EMPRESS OF THE AMERICAS AND PLUS SHOULD READ "am I not here who am your mother?"
which is what she said to juan when he was all sniffly
Jesus said "i saw satan fall from heaven" and of course the fool set up shop in Eden, but we are gonna win cause we have HER and he doesnt. ok?
Name, Engelblau Permanent resident since: millenia favorite song: and the government shall be upon his shoulders favorite plant: Rose of Guadalupe
How do we sniff out the devil?
He hates that Jesus is in charge, so lets learn the song and the government shall be upon his shoulders
home.